Android App
Development
We are one of the leading companies to develop compelling web and mobile apps for all types of devices. All in one key for beginner to experts, create your application having an attractive user interface, framework, data models, impressive work logistics and even include your customized codes.
iOS App
Development
We create high-quality ios applications, that pass through the apple play store's punctual guideline interface. We specialize in creating applications with extensive capabilities, meeting the client's final objective.
Cross Platform
Development
Our company offers excellent cross-platform app development services. Our capable developer's team always ensures your requirements. We use high-quality technologies and tools to develop hybrid applications, providing a satisfactory experience to our clients.
Mobile App
UI/UX design
We provide astonishing application UI & UX interface design, ensuring steady working both in android and ios devices, lucidly developing the methods to enhance superiority. Our services are widely workable for gaming app development, shopping app design, restaurant app design, e-Commerce app design, hospital or clinical app design, etc.
App Support &
Maintenance
Our application support and maintenance services are aimed to ensure that applications are highly available, reliable for professionals, and relevant to clients' requirements. We are 24/7 available for on-time application error response.
Track App
Performance
Boost your professionalism by upgrading your application performance monitoring system. Our expertise in this field is capable of tracking app behavior, end-user effects in an aspect of real-time, detailed understanding of the significant performance elements, and diagnosis of error throughout application structure.
Technologies We Work With
We provide end-to end Android & iOS mobile apps development services. Our services include concept planning, wireframing, mock-ups design, app development, app marketing & app monetization. All of our apps are customized & coded natively. We develop apps with the latest technologies available in the market so your customers get the best experience using the apps.
Kotlin

Swift

Firebase

Node JS

React Native

PHP Laravel

PHP Codeignitor
Helping industries re-position in the global
market with digital technologies
With the rapid growth in technological advancements lately, Foremost Digital strives to foster global industries with robust software solutions for organic growth in their business. Our mission is to cater the ingenious solutions to our clients for advanced organizational and technological processes.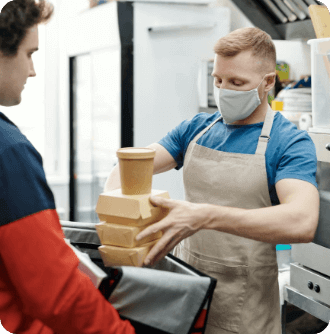 Delivery App Development
We hold expertise in delivery app development with real-time tracking and consistent updates. Customize the app as per your requirements while optimally utilizing all the resources with reduced cost and time management.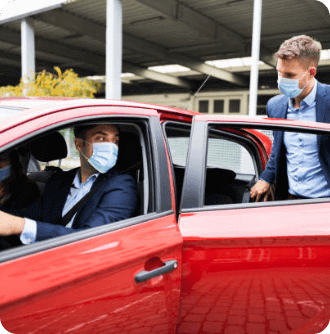 Ridesharing App Development
Build an effective ridesharing app with Foremost Digital. Let our experts comprehend your pre-requisites and bring your vision to reality with promising app development.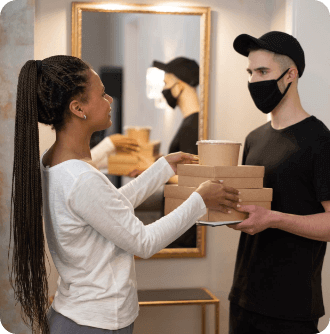 Food Ordering App Development
Expand your love for food and reach out to larger section of foodies with a food ordering app. Know the quick ways to set your business at the top high with effective app development.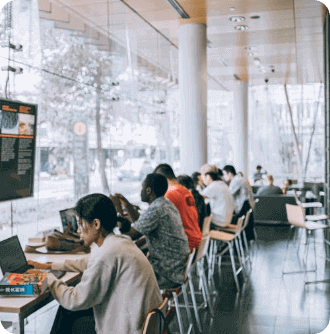 Marketplace App Development
Got a wide array of services to offer at one place? It's time to get in touch with Foremost Digital experts and help you create an exceptional marketplace app for organic growth and great return on investment.
Mobile App Development process
What Our Clients Say
Foremost digital built a mobile and web app for my Dental Staffing company. They give good advice in regards to tech startups and marketing. Very professional and hard working. I would highly recommend.

We have been using Foremost for 2 years now. These guys are great and have helped us tremendously with the development of our mobile gaming app, website and several other projects. There are a valuable business partner that we will continue to work with for a long time.

The team at Foremost we're an absolute pleasure to work with. We have worked together on two apps and are extremely pleased with the quality and understanding of what we needed. Our next app will definitely be created by this team. I highly recommend them.

We were lucky to stumble across Foremost Digital when we were trying to find an app developer. After interviewing 5 other companies we that foremost seemed to know what they were talking about. We worked very closely with them on a brand new concept in our industry and they grasped it on the first explanation. The promised timeline was met and now we have an app that matches what we needed exactly plus some added touches that foremost felt were necessary.

Ironbridge 1779 has been working with Foremost Digital for the past 2 years. It has been a pleasure working with Dharmik, Parthesh and the rest of the Foremost digital team. Not only have they working incredibly hard on the back-end development of our mobile gaming app, but they have also been an intrical part in the design process as well. In the development of our mobile gaming app, we've made many last minute development changes, and Foremost Digital has worked tirelessly to make sure all changes and deadlines have been met. I highly recommend Foremost Digital, and we look forward to working Foremost on our current project, and many projects in the near future. Gary May Creator of Ironbridge 1779 Inc.

We hired Foremost Digital to produce an app for our municipality to help us keep our residents informed. From beginning to end their work was professional and they met all deadlines. Response time and aftercare service has been top-notch throughout the process. We are very pleased with the final product and satisfied that they were able to work with us to provide an affordable solution. I highly recommend using Foremost Digital for any project that requires quick turnaround.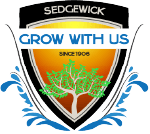 The entire Foremost Digital team were professional and an ease to work with. Always going the extra mile to make sure the projects were delivered on time, I would highly recommend Foremost Digital.

The team at Foremost Digital are incredibly talented people. I came across them by fluke and it has been one of the best decisions I have ever made. I came to them with an idea and some passion and boy did they deliver and faster than expected to boot. They helped me develop a mobile app and website in only a few months. I look forward to a long partnership with them and couldn't be happier with it!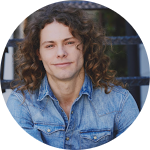 I have been working with Foremost digital for an app creation and it has been a wonderful experience. They listened and addresses all my requirements and concerns in a timely manner.

When it comes to developing an App it's a very difficult decision to whom you're gonna share your confidential business idea with. We at ConNet, have been working with Foremost Digital on developing a successful App and couldn't be happier about our decision. Dharmik and Parthesh have been helping us step by step through the entire process. Their expertise and dedication made everything turn out quickly and above the expectations. We can't wait to work together with them on our next project.

Great team, we have been working on a big project for almost 5 months now. They were very cooperative and helpful specially I am not easily impressed and I like things in a certain way but if you hire them you have to be very specific and know exactly what you are looking for.

Professional and open to feedback. Team worked hard to address any concerns and provided ongoing support..

I put all my trust in Foremost Digital to create my app-webookcare. They are consistent, responsive, creative, and accommodating. I couldn't have asked for a better team to work with.
The team at Foremost Digital were an amazing team to work with. We have been working on an app together and it has been a great experience working with the Foremost team. I look forward to keep working with them to strengthen our app and continue a long partnership with them and could be happier with the app, their services are very fast and efficient. I highly recommend the Foremost Digital team.

Amazing team with a diverse set of skills from development to marketing. Very responsive to messages and communication, and very very flexible in terms of project adjustments and pivots. Quality work, great price point, feel free to email me if you have questions about my experience with Foremost Digital.